Maps and Globes
Summary of Unit:
Maps are two-dimensional representations of a three-dimensional earth. To "read" a map, one must translate real objects on the ground into symbols (icons) and observe the relative placement of these objects in an area seen from above. For navigation using a photo or map, users must possess a sense of direction based on cardinal compass points and an understanding of scaled distance. Some of the methods for teaching mapping include: air photographs to maps, looking down from high points, building models, diagramming place spaces, or mapping the classroom.
Unit Essential Questions:
How do differences between flat maps and globes affect understanding of places in the world?
Why are there different types of maps? How can they be "read" to discover the nature and the contents of the real world?
Powered by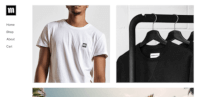 Create your own unique website with customizable templates.