Welcome to Our Classroom
We are a third grade classroom at the brand new school, Love Creek Elementary. We love to learn and have amazing students that keep learning interesting and entertaining.

This website is a resource that provides students a chance to practice what we're using technology outside of school. Click on "ABOUT" to find out more about the school, students, and teacher. Select a SUBJECT to find apps and websites related to what we're learning. You can also click on "CONTACT" to find teacher and school information.

Thank you for visiting! You can always contact Mrs. Sims at the school e-mail, katie.sims@cape.k12.de.us.
Powered by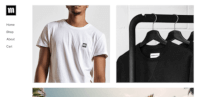 Create your own unique website with customizable templates.