Weather and Climate
Overview:
American Reading Company has developed a curriculum based on the Common Core Reading and Writing skills needed for third grade.
Students will work to find information on the following research questions and build a final project to represent their extensive knowledge of a selected sport.
Research Questions:
Introduce your sport; define and describe it.
Geography: Where in the world is this sport most popular? Why?
History: What are the most important events in the history of this sport? Why?
Role Models: Who are the 3 most influential people associated with this sport? Why?
Social Issues: How has this sport been related to issues of race, class, and gender?
Economic Issues: How do people from this sport make money?
How does this sport influence society?
Final Project:
​Students will research topics of their choice and publish final projects. Click
here
to see examples of student research projects from the American Reading Company.
Web Links:
EPIC Class Code: JQA-6732 Students will be using this website to find more informational texts about different sports.
Powered by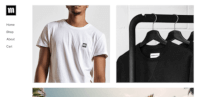 Create your own unique website with customizable templates.